The hydroponic farm In Robbinsville, New Jersey, operates a little differently than most. Not only is it a farm that's literally inside a shipping container, but it's also a true community farm that serves local residents.
Our own Renee Ordino Soto (Marlo Hydroponic Skincare co-founder!) stopped by the Robbinsville Farm for a visit. Hydroponics is cultivating crops in nutrient-enriched water, instead of soil like conventional farms. This makes it possible to grow indoors in any location and in small spaces.
Installed in 2017 at the Robbinsville Senior Center, the farm is a container farm called the Leafy Green MachineTM produced by Freight Farms. The entire farm is just 320 sq ft, but it's actually the equivalent of 1.8 acres of farmland! Hydroponics and vertical farming (stacking several layers of plants) allow them to fit many more crops than in a similarly sized plot of land.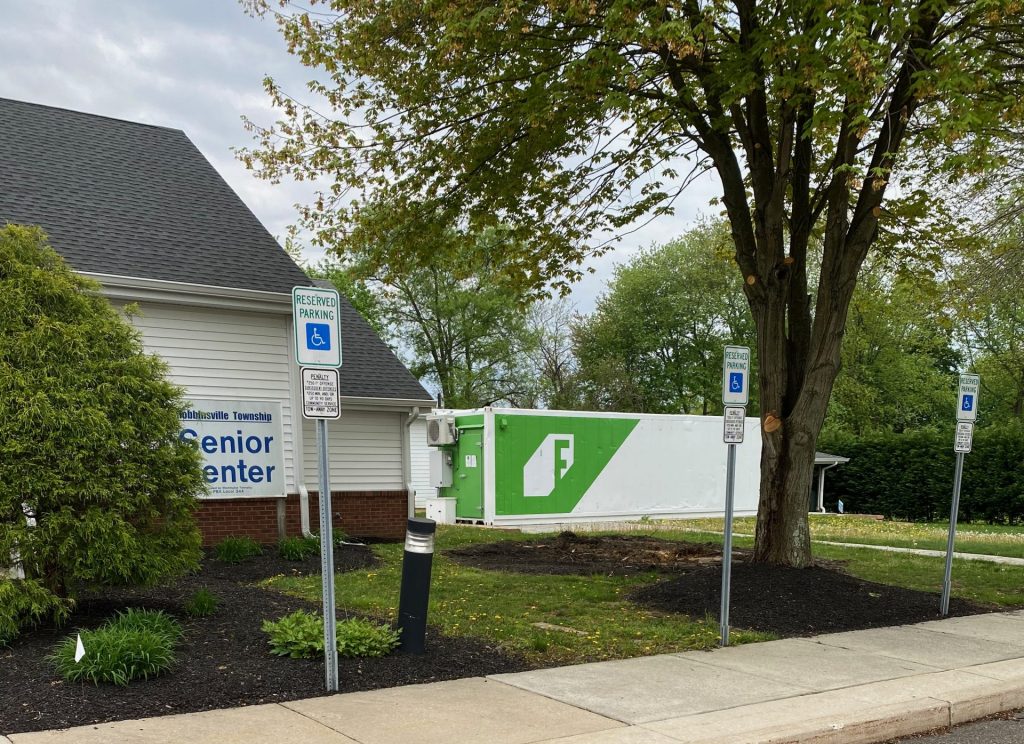 community hydroponics
Why is it unique? It's the first Freight Farm owned and managed by a municipality (Robbinsville Township) rather than a commercial business. Farm Coordinator Hope Cahill is the only paid employee, but she gets a lot of help from a team of volunteers. Over 40 trained volunteers come in for shifts twice a week. The whole town gets involved, with volunteers who are students on up to senior citizens.
The hydroponic farm grows mostly lettuces as well as some herbs like Basil and Cilantro. Lettuce varieties include Butterhead, Red and Green Romaine, Red Oak Leaf, Red and Green Lollo, and Red Veined Sorrel (this one is Hope's favorite — she finds it the most flavorful!). And they're planning to introduce a range of new lettuce varieties soon.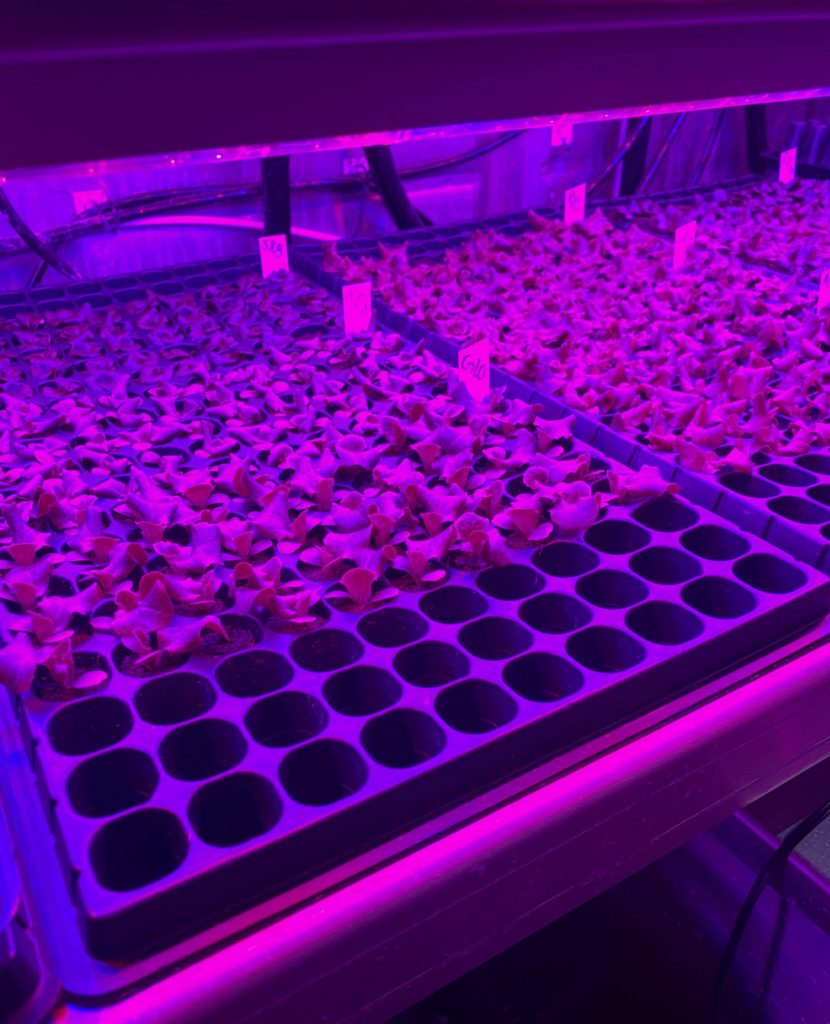 improving food access
Being a public venture, the farm serves to provide food access and food security to residents. It donates all of the produce it grows to the Robbinsville Senior Center (where the farm is located), and other non-profits like Meals On Wheels and the Mercer Street Friends Food Bank. Residents benefit from reliable access to healthy, fresh locally grown produce.
hands-on education
The farm also has a big educational element, providing the opportunity for hands-on learning about hydroponics and healthy eating. They welcome school field trips and visits from people curious about hydroponics. Seeing the crops at each stage, progressing from tiny seedlings to full heads of lettuce, is a pretty cool experience at any age. And trained volunteers really get to engage in true hands-on learning.
quality of life
And finally, the Robbinsville farm has been a welcome addition for the health and wellness of the community. Education and access to fresh quality produce can help improve nutrition and reduce the risk of obesity. Many volunteers find the experience relaxing and it's an activity that fosters a sense of community unity and wellness.
The idea to bring a Freight Farm to Robbinsville came from Mayor Dave Fried. And it's safe to say, it's been well-received. Residents love having it in town. If you are ever in the neighborhood stop by for a visit!
Source: Robbinsville Farm, Freight Farms
follow us