our exclusive Super-Hydroponic Hydrosol
a multi-benefit youth-sustaining extract steam-distilled from hydroponic tomatoes
why it's amazing
Super-Hydroponic Hydrosol is a skin-renewing "wow."
PURE: 100% non-toxic and free of nasties
POTENT: highly concentrated, nutrient-dense hydrosol
SUSTAINABLE: from hydroponic tomatoes
CUSTOM-CRAFTED: so we have total control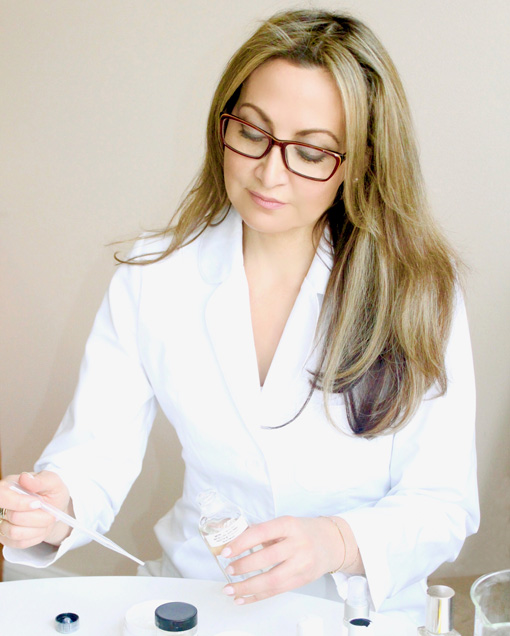 marlo craftmanship: creating our star
we did a lot of research to find just the right ingredient. our exclusive Super-hydroponic Hydrosol truly "does it all" — and does it sustainably because it's derived from hydroponically-grown tomatoes.
REGULAR TOMATOES
are one of the most popular superfoods, bursting with good-for-you nutrients, vitamins, antioxidants, and more.
OUR HYDROPONIC TOMATOES
are cultivated hydroponically in nutrient-enriched water, so from the start they are completely free of toxic chemical fertilizers, pesticides, soil impurities, and other nasties.
ANTIOXIDANTS
are key components of tomatoes. They help to fight visible signs of aging to revitalize and reveal more youthful skin.
OUR PROPRIETARY BLEND
is a mineral-enriched tomato hydrosol that is boosted and blended with other skin-friendly ingredients such as grapeseed oil, and shea and cocoa butter. They help protect skin's moisture barrier and hydrate the skin.
TRADITIONAL EXTRACTION
methods are surprisingly harsh and resource-intensive, often damaging the molecules they are extracting.
OUR CUSTOM CRAFTING
uses grown-to-order hydroponic tomatoes. The tomatoes are gently steam-distilled, which preserves the raw, natural potency of our exclusive Super-Hydroponic Hydrosol.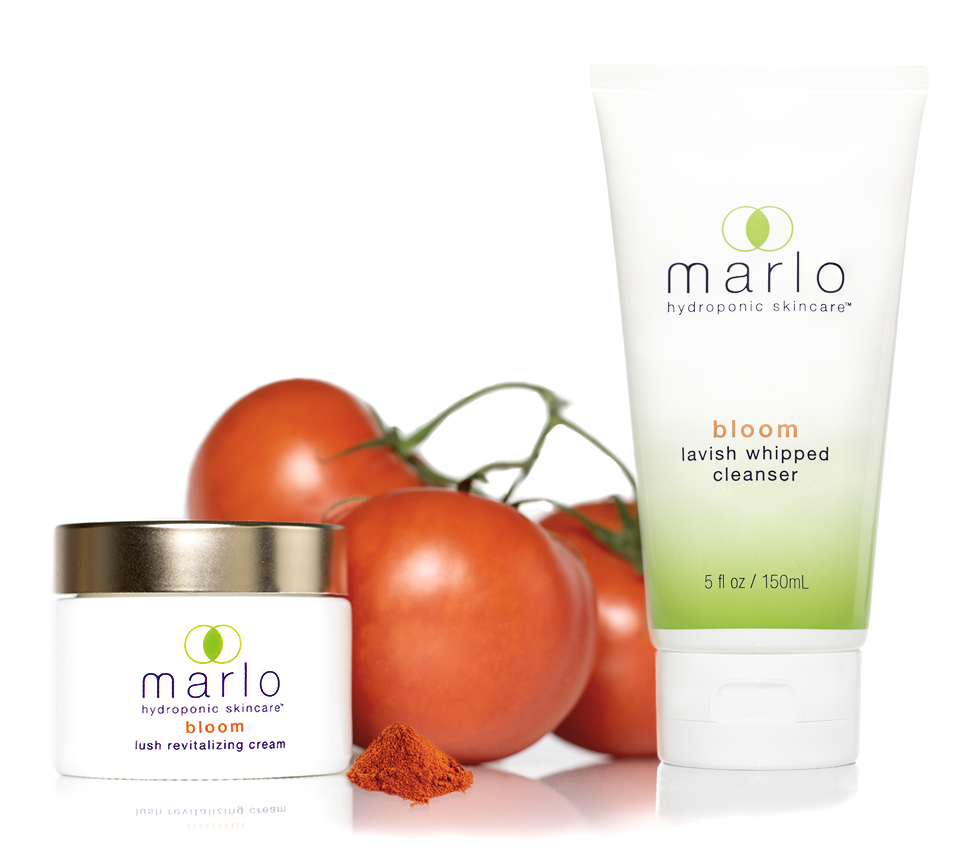 putting the "super"
in Super-Hydroponic Hydrosol
This single master ingredient:
Fights skin-aging free radicals and toxin build-up with exceptional antioxidant power.
Keeps skin acting younger by encouraging its natural repair.
Reinforces skin's firmness by supporting natural collagen.
Smooths skin's texture.
Keeps skin plumped with vital moisture.