the world's first hydroponic skincare
powered by our exclusive superpowered hydroponic hydrosols & extracts
our star ingredient:
Super-hydroponic Hydrosol
Custom-crafted from hydroponically-grown tomatoes, our products deliver skin-loving nutrients and intensive moisture. We formulate all of our products with the exclusive Super-Hydroponic Hydrosol, a breakthrough super-powered, multi-benefit youth-sustaining extract.
We steam-distill this exclusive extract according to our exacting specifications from hydroponically grown tomatoes. It's a real anti-aging "wow!"
Powered by nature.
Enhanced by science.
Perfected by our personal touch.
marlo products are 100% non-toxic and completely free of these nasties*
Animal-Derived Ingredients
Benzoyl Peroxide
BHA/BHT
Chemical Sunscreens
Color, Dyes, Pigments
DEA/MEA/TEA
Dioxins
DMDM Hydantoin & Urea
Gluten
Glycols
Hydrocarbons
Mineral Oil
Parabens
Pesticides
Petrochemicals
Phthalates
Silicone
Siloxanes
Sulfates
Synthetic Fragrances
Triclosan
*All our ingredients are as pure as we can get them. We formulate with the low toxicity standards set by the Environmental Working Group (EWG).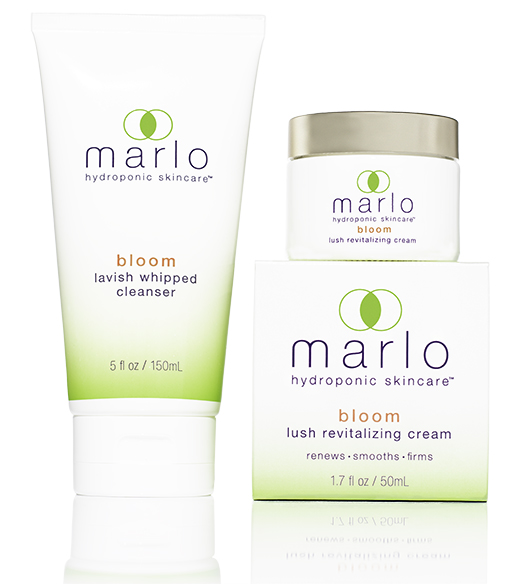 we are committed to respecting and protecting the environment
We do our best to work with vendors who align with our vision for a more sustainable future. Our glass jar is 100% recyclable and our cap manufacturing production process is free from harmful volatile organic compounds (VOCs). Our cartons are 100% FSC-certified and 100% recyclable. And our tubes are made from 50% post-consumer recycled (PCR) plastic. This means that 50% of the plastic in our tube is made from materials that have been recycled by consumers, like plastic bottles, which are repurposed into new packaging instead of ending up in a landfill or being dumped in the ocean.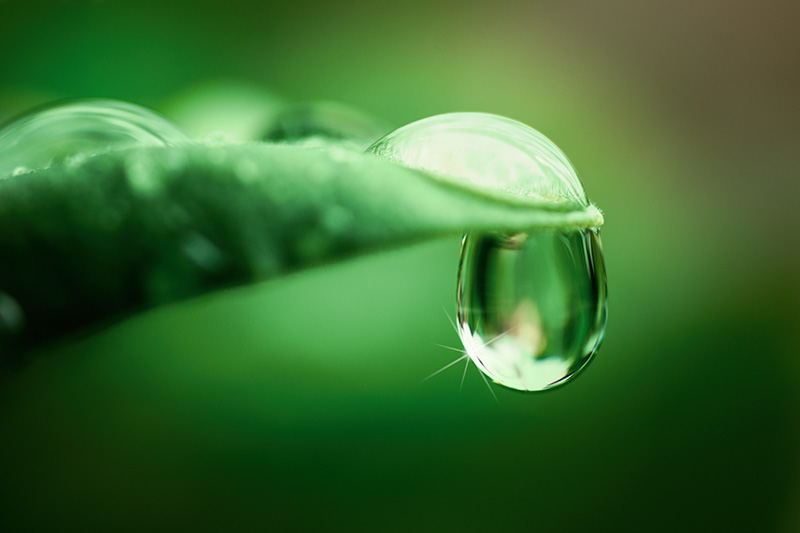 clean beauty that truly delivers on its promise
We embrace clean beauty. This starts with the purity of our hydroponic extracts, which are free from toxicities associated with soil and organically grown plants. We use grown-to-order hydroponic extracts and prioritize local, hands-on operations when possible. We continually strive to educate the public about the benefits of hydroponics as a clean and sustainable farming method to provide for food that is locally available, ensuring that it is fresh and highly nutritious. And, the benefits of hydroponics extend to the environment — eliminating soil contamination, reducing water and land usage, and minimizing the transportation carbon footprint since food is not transported over vast distances. Join us and Make a Beautiful Difference™.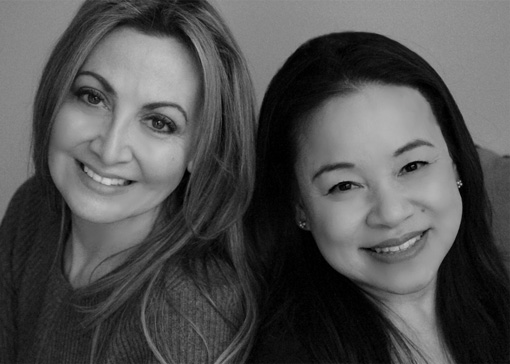 friendship and shared values
Marlo Hydroponic Skincare® is the culmination of our experience in the beauty industry and our passion for protecting the environment. Renee is a cosmetic chemist who has developed innovative, world-renowned beauty products. Marjorie has a successful career in global marketing and earned a Master's degree in sustainability.
what our customers are saying