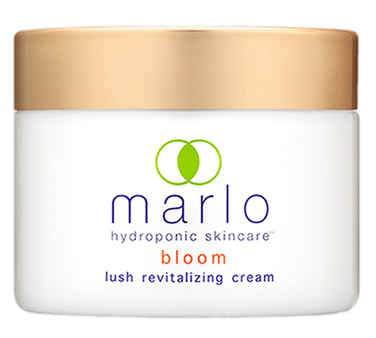 bloom
lush revitalizing cream
what it is: an intensive moisturizer that delivers superior hydration and youth-sustaining benefits. Our dream cream instantly revitalizes your skin to renew your youthful look: smoother, softer, and firmer. Read reviews
for all skintypes
$65.00 1.7 oz. / 50 ml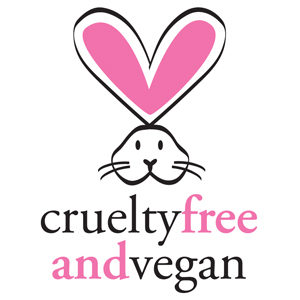 pure. potent. sustainable beauty.
FIGHTS skin-aging free radicals with powerful antioxidants.
Gives you:

visibly reduced lines and wrinkles.

ENCOURAGES natural repair and helps boost collagen.
Leads to:

firmer, more resilient skin.

RENEWS and promotes skin's natural cellular renewal.
Reveals:

smoother, more even texture and skin tone.

DRENCHES skin with intense moisture.
Instantly delivers: new radiance and a youthful look.

All skin types. No nasties. Dermatologist-tested.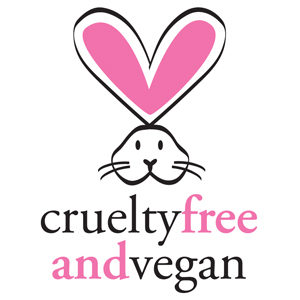 Apply morning and night on cleansed skin for a revitalized, smoother, more youthful look.
For optimum results, cleanse your skin with Bloom Lavish Whipped Cleanser.
All skin types. No nasties. Dermatologist-tested.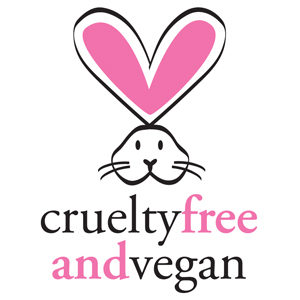 COCOA BUTTER:

rich in high fatty acids, which have an amazing ability to hydrate and nourish the skin as well as improve skin's elasticity. It also helps to form a protective barrier over the skin to seal in moisture to keep it supple and hydrated in even the harshest of climates.

SHEA BUTTER:

known as a superfood for skin due to its high nourishing properties. It helps to alleviate dryness, dark spots, stretch marks and wrinkles, all without clogging pores.

TAMARIND SEED:

considered one of the most beautiful trees growing in Southeast Asia and has been used for its holistic medicinal properties for centuries. The seeds are packed with minerals, vitamins, amino acids and hyaluronic acid, which all help to keep the skin fresh and moisturized, and to reduce fine lines.

SODIUM HYALURONATE:

helps to replace skin's natural hyaluronic acid content, which diminishes as skin ages and with exposure to damaging environmental factors such as pollution and the sun's harmful rays.
Full Ingredient List:
Water, Solanum Lycopersicum (Tomato) Fruit Water, Cetearyl Alcohol, Cocoglycerides, Glycerin, Vitis Vinifera (Grape) Seed Oil, Squalane, Butyrospermum Parkii (Shea) Butter, Theobroma Cacao (Cocoa) Seed Butter, Hydrogenated Coco-Glycerides, Cetearyl Glucoside, Stearic Acid, Tamarindus Indica Seed Polysaccharide, Hydrolyzed Sodium Hyaluronate, Pelargonium Graveolens (Geranium) Flower Oil, Polyacrylate Crosspolymer-6, Cetyl Alcohol, Glyceryl Caprylate, Capryhydroxamic Acid.
All skin types. No nasties. Dermatologist-tested.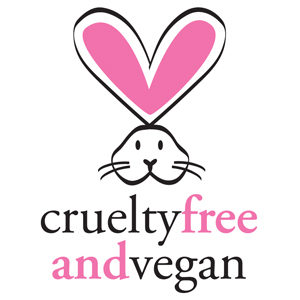 Powered by our exclusive Super-Hydroponic Hydrosol, this multi-action cream is loaded with antioxidants, vitamins and other nutrients. It visibly minimizes those pesky signs of aging. Feels deliciously rich, too. See your skin glow with pure, healthy beauty.
what our customers are saying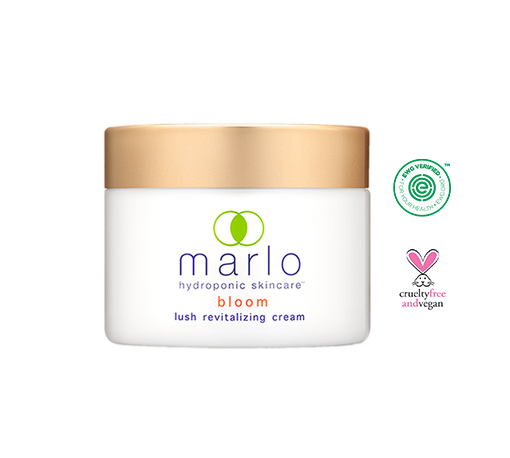 This is a great moisturizer that leaves my skin soft and hydrated. I use it at night and don't wake up with dry skin, ever! And I think it's great that it's hydroponic, such an innovative product that will surely be the next big thing in skincare!
Sandy from NYC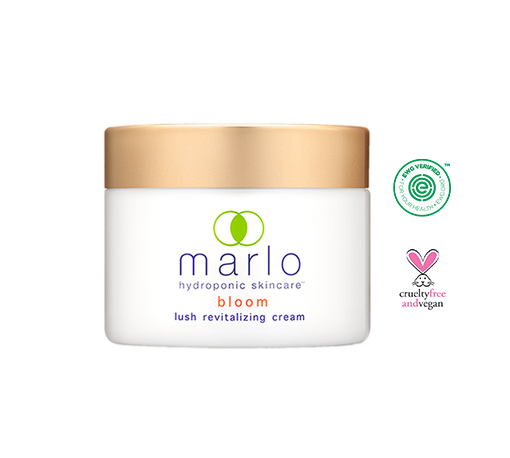 I am so impressed by its rich consistency to the touch, while still being light on my face. Absorbs quickly and doesn't leave my skin oily at all. It's hydrating without being heavy! I'm definitely a believer in Marlo!
Colleen from NY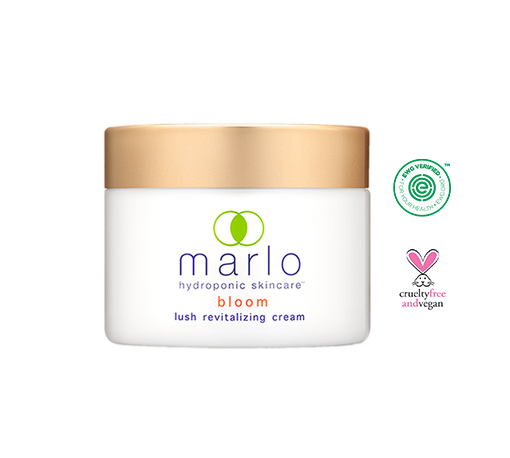 I'm really liking this — creamy but not at all greasy. My face is feeling less dry and more hydrated.
Mary Anne from NYC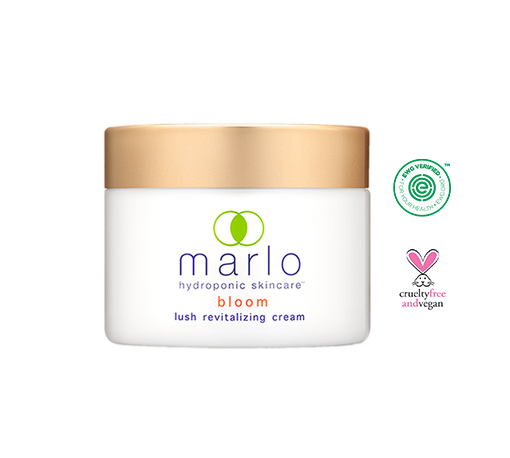 This cream is amazing! I have dry skin and in the winter, I often wake up in the morning with my face feeling tight and dry. I use good skincare products but, none like Marlo. Your cream feels great! No dryness at all. Skin feels smooth and subtle! Thank you!!!
Helena from Philadelphia, PA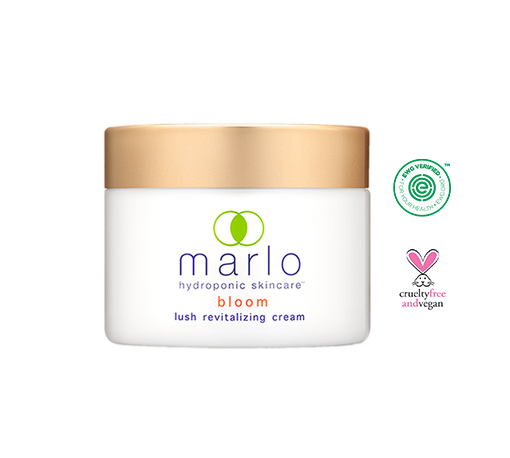 This skincare product is different from anything I've ever used. I never realized how heavy the consistency is of other products. There is a difference in my skin already. I love that it's hydroponic and like nothing else available in skincare.
Ileen from Philadelphia, PA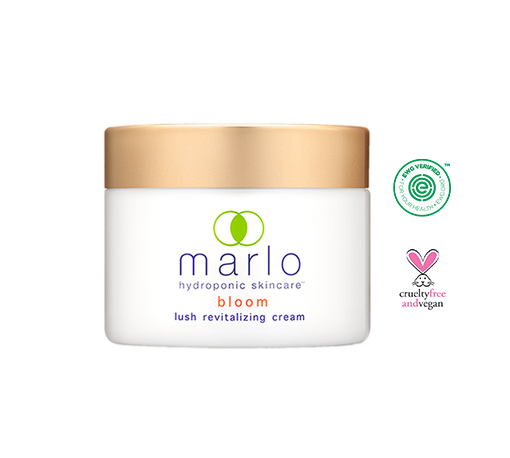 marlo leaves my skin incredibly soft and smooth, but not greasy!
Sharon from NYC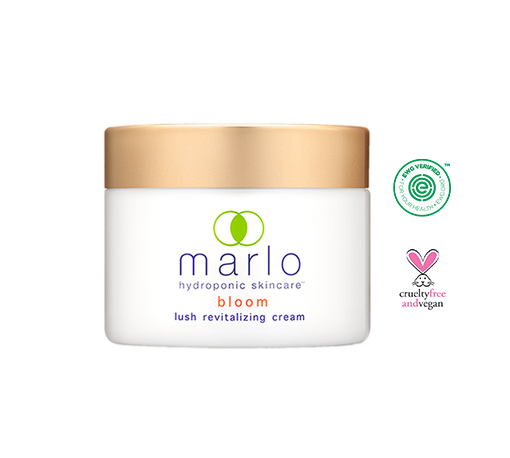 This skincare line is silky smooth and smells lovely. I typically have very dry skin in the winter, not anymore! Love it ❤️
Gabriela from NJ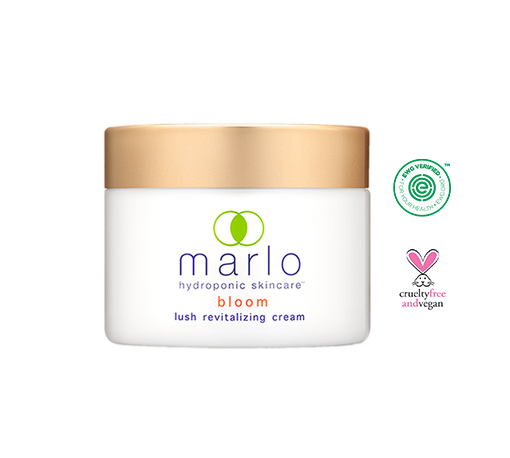 Wow – what a difference this makes in my skin! I've used a lot of different moisturizers in my time from a lot of different brands. This one is the best I've found – can really see and feel a difference immediately. Also let my 20-year-old daughter use it and she said "I didn't realize how dry my skin was until I started using it. It really makes a difference in how my skin feels." Thank you! Will buy again.
Nancy from Washington, D.C.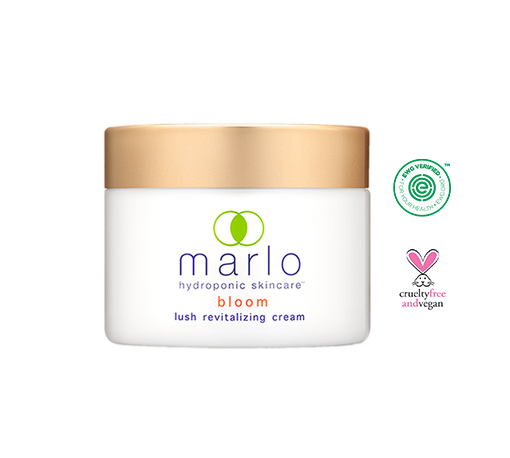 This skincare line is silky smooth and smells lovely. I typically have very dry skin in the winter, not anymore! Love it ❤
Gabriela from Kansas City, MO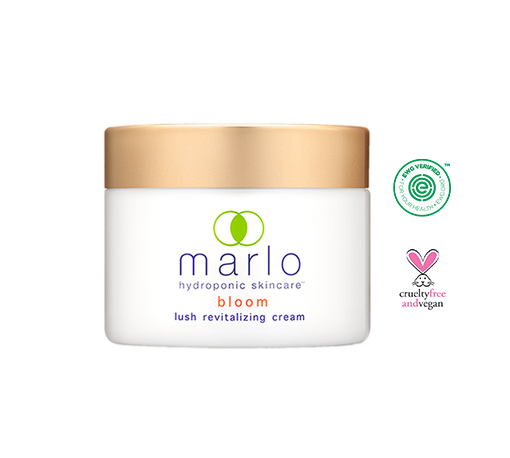 I love the bloom cream. Goes on soft and sinks in quickly. My skin feels soft and not greasy.
Karla from Los Altos, CA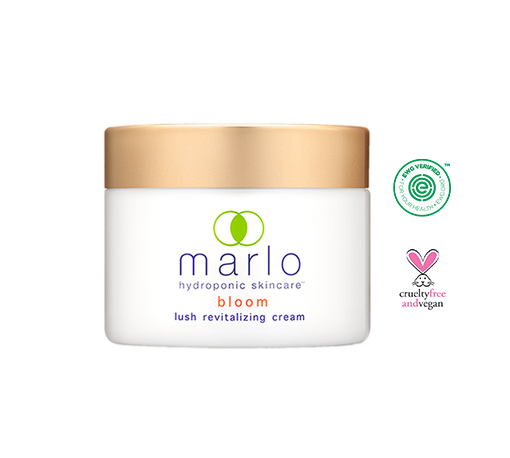 Just tried Marlo revitalizing cream… feels so fresh and clean! I use it at night and my skin feels so moisturized and soft in the morning. I love the natural ingredients, too.
Tish from Omaha, NE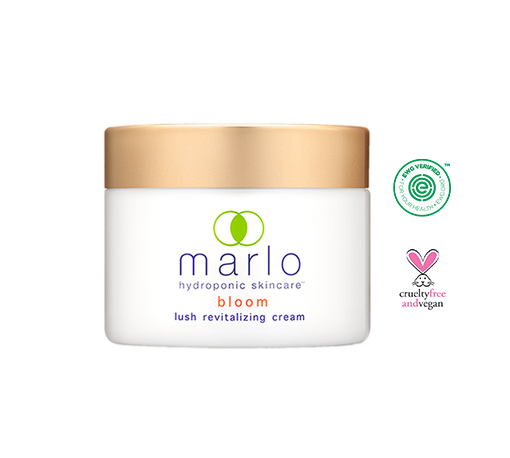 To start with, I love the packaging and its clean look, but the product feels terrific on my skin and has greatly helped it look and feel better. I've only had the product for a little while since it went on the market but I can only imagine what my skin will feel like after still more use.
Jill from NYC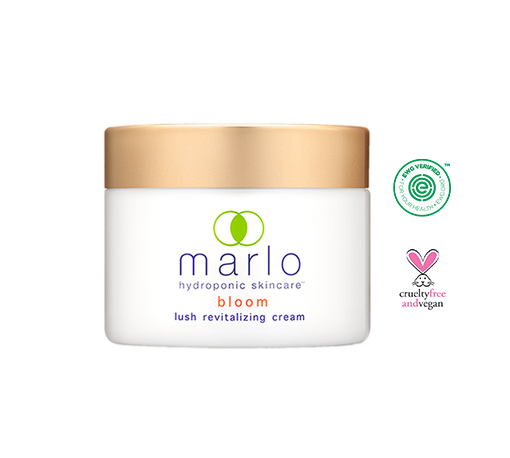 I have been using the Bloom Lavish Whipped Cleanser and Lush Revitalizing Cream since the beginning of January. I love them both! The cleanser makes my face feel really clean and refreshed, more so than any other specialty cleanser I have used. The revitalizing cream is amazing – love the smell and texture and how it makes my face feel smooth and nourished.
Fran from Lafayette Hill, PA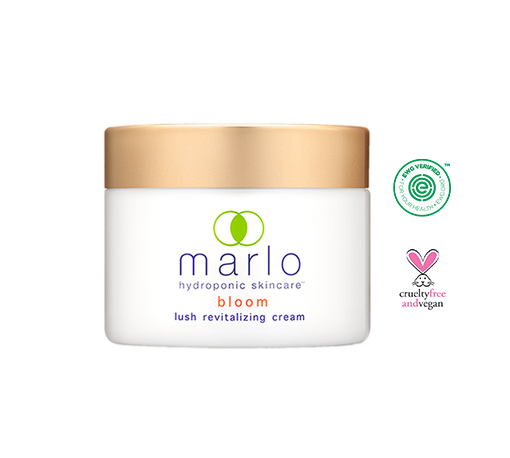 Who knew what vertical farming could do for your skin? Marlo is a really smooth, silky moisturizer, and I love that it's based on an ingredient from hydroponic tomatoes.
Betsy from NYC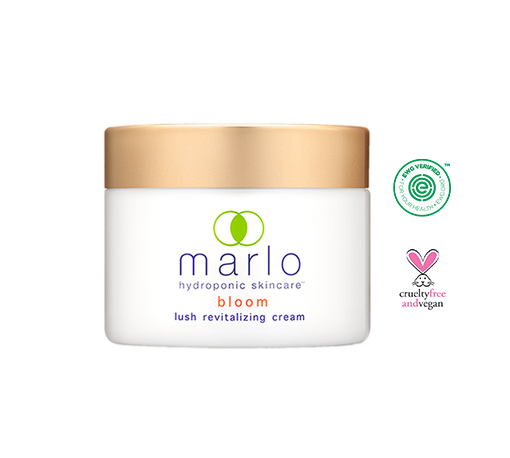 Love this moisturizer, especially the natural scent–not perfumey like so many creams. It feels light on the skin and makes my skin feel silky smooth. As a health conscious person and consumer of organic food, the antioxidants, vitamins and nutrients appeal to my sense of wellness. Well done, Marlo!
Helen from Port Orford, Oregon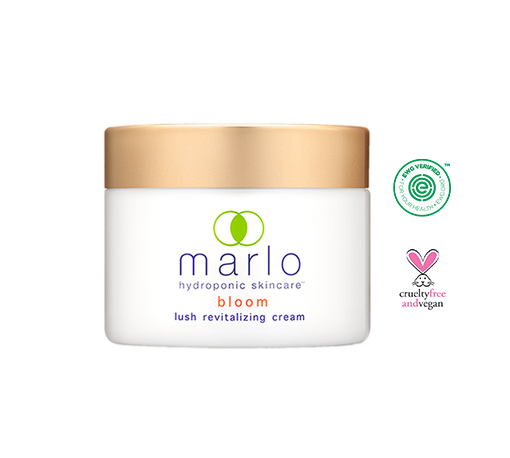 Bloom does more than make my face feel wonderful, and to me, that was enough. Then, about a month into using it, people – even strangers – told me I "glowed." I didn't understand it at the time but several weeks later, I saw it for myself in the mirror. I really did "glow." Add to that, Marlo has an environmental sustainability and urban economic development mission. Using Bloom and supporting Marlo is a no-brainer. I'm a customer for life.
Glenna from Philadelphia, PA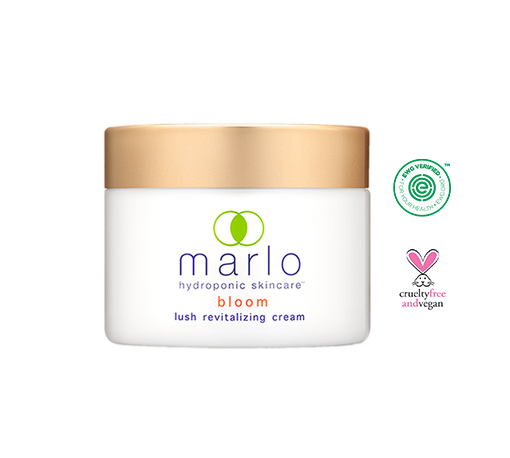 I love this product! The texture is rich and leaves my skin hydrated and fresh. The smell is soothing and I feel about using it because it is so CLEAN. This winter was harsh but my skin never felt dry because I used the Bloom cream everyday.
Janet from NYC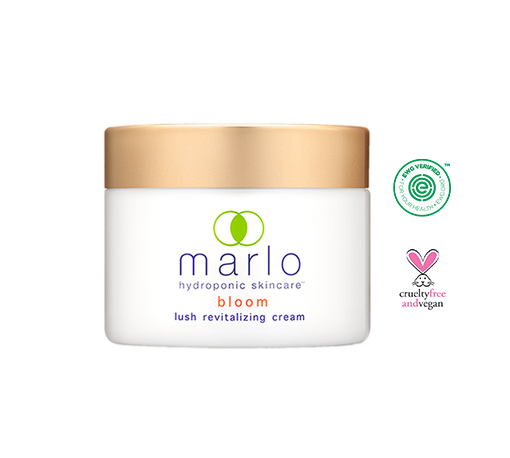 Such a deliciously rich moisturizing cream for my dry skin. Absorbs quickly and without feeling sticky. My skin felt so hydrated. I loved it so much that I ordered one as a gift for a friend.
Margaret from NYC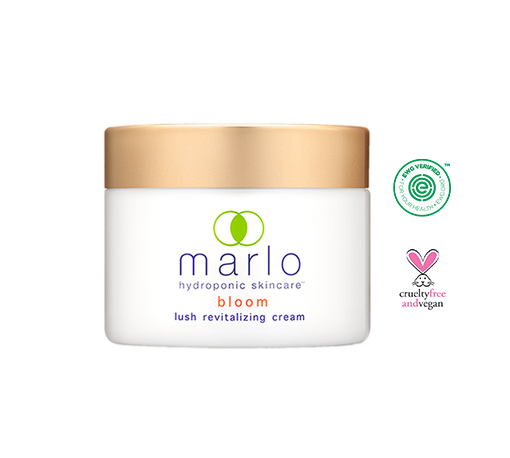 I have worn a lot of moisturizers and night creams in my day. I've experienced a little breakout with the mask wearing during the pandemic and with other creams…[but] my skin feels and looks beautiful with yours!
Linda from NY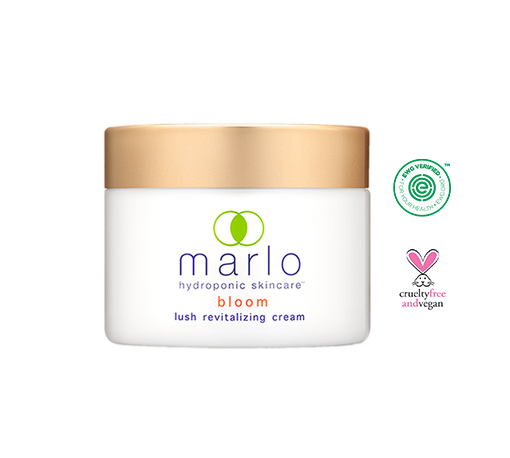 REFRESHING change from the cream I am currently using. This cream does everything that it is said to do. It is lush, smooth, revitalizing, and adds a subtle glow. Nice and convenient that you can use the same cream day and night.
Judy from Emmaus, PA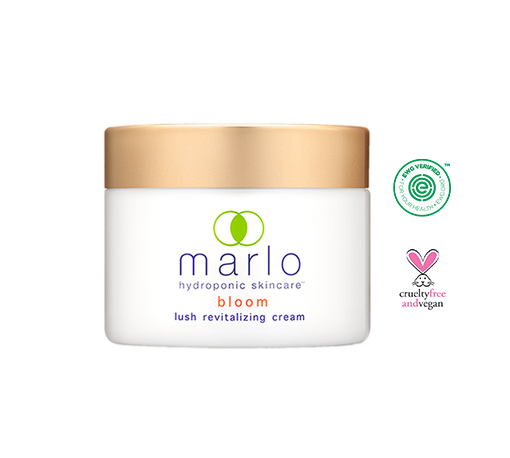 I wanted to let everyone know that this product is fantastic! I had brown spots on my cheeks that I thought were here to stay. I started using Marlo skincare in the morning and at night and the spots are almost gone. Thank you for an amazing product that is natural, well priced and smells good. Two thumbs up
Christine from New Jersey
All skin types. No nasties. Dermatologist-tested.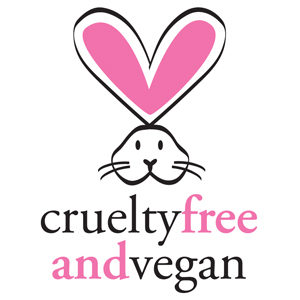 our star ingredient:
Super-Hydroponic Hydrosol
Custom-crafted from hydroponically-grown tomatoes, our products deliver skin-loving nutrients and intensive moisture. We formulate all of our products with the exclusive Super-Hydroponic Hydrosol, a breakthrough super-powered, multi-benefit youth-sustaining extract.
marlo products are 100% non-toxic and completely free of these nasties*
Animal-Derived Ingredients
Benzoyl Peroxide
BHA/BHT
Chemical Sunscreens
Color, Dyes, Pigments
DEA/MEA/TEA
Dioxins
DMDM Hydantoin & Urea
Gluten
Glycols
Hydrocarbons
Mineral Oil
Parabens
Pesticides
Petrochemicals
Phthalates
Silicone
Siloxanes
Sulfates
Synthetic Fragrances
Triclosan
*All our ingredients are as pure as we can get them. We formulate with the low toxicity standards set by the Environmental Working Group (EWG).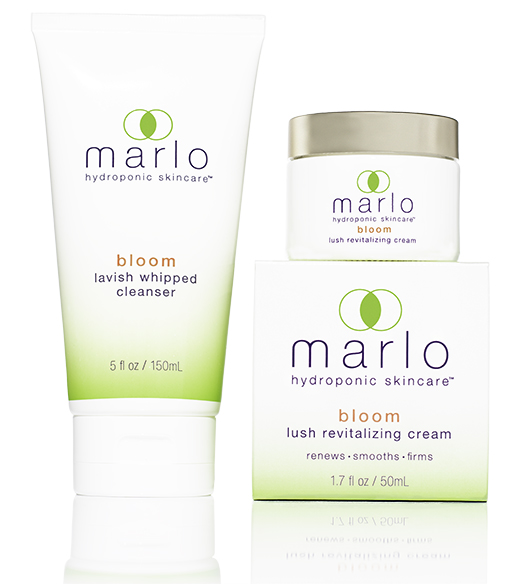 we are committed to respecting and protecting the environment
Every aspect of our products is as sustainable as possible.
what our customers are saying