We believe in beauty and a better world. To bring our vision to life, everything we do is measured against our three core promises:
We're the first clean beauty company based entirely on hydroponics. Our formulas are: 100% non-toxic and super-powered for skin.
Our transformative products deliver visible benefits like nothing else, thanks to our exclusive hydroponic extracts. And the premium textures feel amazing.
Beauty is only truly beautiful if it is sustainable. We strive to protect the environment through our actions and products as well as through education. We will always do our best to live by these principles — to Make a Beautiful Difference®.
say hello to our founders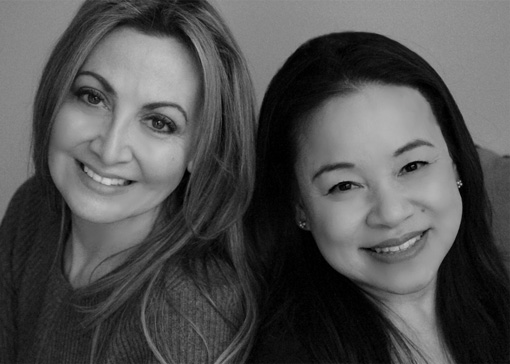 Marlo Hydroponic Skincare® was created by Marjorie Lau and Renee Ordino, two women with a shared passion for the environment and for the beauty business.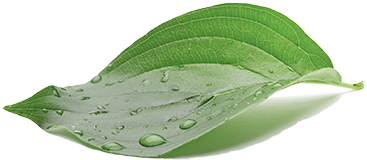 our story
The story of Marlo begins, quite simply, with our friendship. We crossed paths many times over the years, while working for world-renowned beauty companies. Eventually, our industry talk led to conversations about our interests and pursuits outside of our careers. We're both influenced by strong family values, a love of nature, a passion for healthy living, and making a positive difference in the world. It was the combination of our professional backgrounds — global marketing and cosmetic chemistry — along with our kindred spirits that led us to pursue a new creative challenge.
hydroponics and that moment when we knew
Learning about and researching hydroponics made us realize that it could be a revolutionary way to formulate better skincare. We built a makeshift lab in Renee's kitchen and began compounding a potent hydrosol from hydroponically grown tomatoes. This became Marlo's exclusive Super-Hydroponic Hydrosol — pure, potent and enriched with powerful nutrients. It was the key ingredient of our first product, and the seed for our ever-expanding hydroponic garden.
it's time to make a beautiful difference®
Together, we are proud to have created the world's first clean beauty skincare collection that uses the sustainable technology of hydroponics at its core. We chose the company name — a combination of our names — to signal that our commitment is not corporate-speak. Our promise is to provide you with quality products that will make you feel beautiful, while also making a beautiful difference in the world.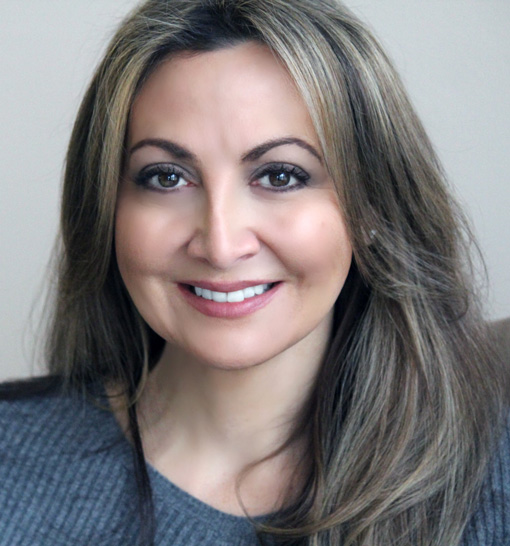 "I have always dreamed of creating a skincare line that is formulated with pure, healthy ingredients — creating one that also embraces sustainable principles is truly beautiful."
At a very young age, Renee had a passion for whipping up beauty potions by combining natural oils with other ingredients to make homemade cosmetics. She also loved to help her mom, a consummate entrepreneur, launch new business ventures, some of which included home decorating, fashion, electronics and stationery. That mix of entrepreneurial and experimental spirit propelled Renee to study chemistry in college and, ultimately, become a product developer of some of the most innovative cosmetic and personal care products for brands worldwide.
Outside of the lab, Renee was a nature lover and thanks to her Dad, agriculture was also a part of her DNA. Her Dad grew up on the family's New Jersey farm and Renee learned the importance of caring for the land and the environment. This instilled in her a deep appreciation for the beauty and strength of nature. She also learned a great deal about food and nutrition.
Throughout her career as a cosmetic chemist, she emphasized the importance of nutrition and its relationship to healthy skin and also, mind and body. "It's always been clear to me that what you put in your body affects the beauty that emanates from you…whether it's your health, your energy or your skin," she says. To cultivate this belief, Renee studied Ayurvedic nutrition and container gardening so she could grow her own herbs and vegetables in her landless Jersey City home. Her green thumb played a fundamental role in the birth of Marlo when she turned her kitchen into a lab to create Marlo's exclusive ingredient, Super-Hydroponic Hydrosol.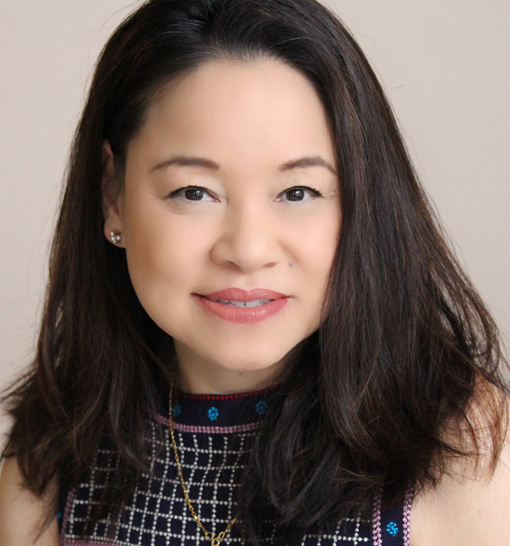 "My true passion is to create high-quality skincare products and to use beauty as a platform to educate people about the environment and their responsibility to nature."
A healthy dose of intellectual curiosity and an aspirational outlook on life have been important cornerstones in Marjorie's life. Early on, and heavily influenced by her Taiwanese mother and Chinese father, she came to understand the importance of education and hard work. Along with that came lessons of responsibility. At a very young age, she worked at her grandparents' restaurant where she learned about business, operations and customer service. These traits served her well at Wharton business school and at her dream job, marketing ground-breaking and world-renowned skincare products for one of the biggest companies in the beauty industry.
During her years climbing the corporate ladder, Marjorie relieved stress and nourished her soul with annual ashram retreats that, ultimately, inspired a passion for eco-adventure travel. On those trips, she began to embrace the importance of traveling responsibly through nature. In 2007, a one-month trek in the Annapurna Mountains of Nepal had a profound impact on her life. "It was an awesome, humbling experience," she says. "I saw the world through a different lens and realized I had more to discover about my purpose in this world."
Marjorie decided to leave her lucrative marketing career to earn a degree in sustainability at Columbia University. Fortuitously, she studied hydroponics, the science of growing plants without soil, and had an epiphany about how to revolutionize skincare while also educating people about how to protect the planet. This is what led to the inspiration for Marlo.