Have you ever seen a green wall, also referred to as a vertical garden? Instead of traditional gardens that lie flat on the ground, "living" green walls are gardens arranged vertically along a wall. They are cropping up more and more and can be a delightful addition to a building's exterior facade or interior. Let's take a look at some!
longwood gardens
This famed botanical garden outside Philadelphia, PA boasts the largest green wall in North America (see photo above). Designed by landscape architect Kim Wilkie, it stands 14 feet high and 300 feet long. And, it's so lovely you'd never guess that each of those doors is a bathroom! In fact, it was once voted America's Best Restroom.
caixaforum madrid
This museum in Madrid, Spain has an exterior green wall designed by Patrick Blanc, a French botanist and the pioneer of green walls. It uses a hydroponic system to feed the plants, no soil involved. The green wall is an example of garden, art, and function all at once! It provides insulation from heat during the hot summer months. The wall's roughly 15,000 plants produce oxygen and absorb carbon dioxide from the air.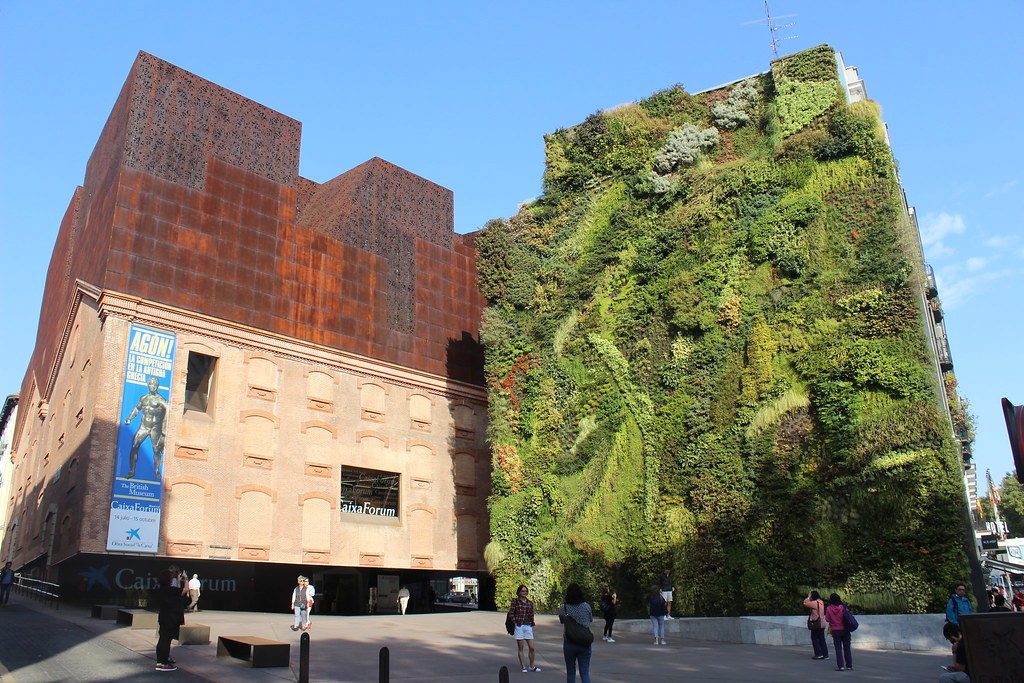 edmonton international airport
At Canada's Edmonton Airport, the Living Wall gives travelers something unique to look at as they catch or deplane their flights. Fittingly for an airport, the imagery is inspired by clouds. The plants do more than look pretty though; many are recommended by NASA for their ability to efficiently purify the air and absorb carbon dioxide and pollutants like benzene.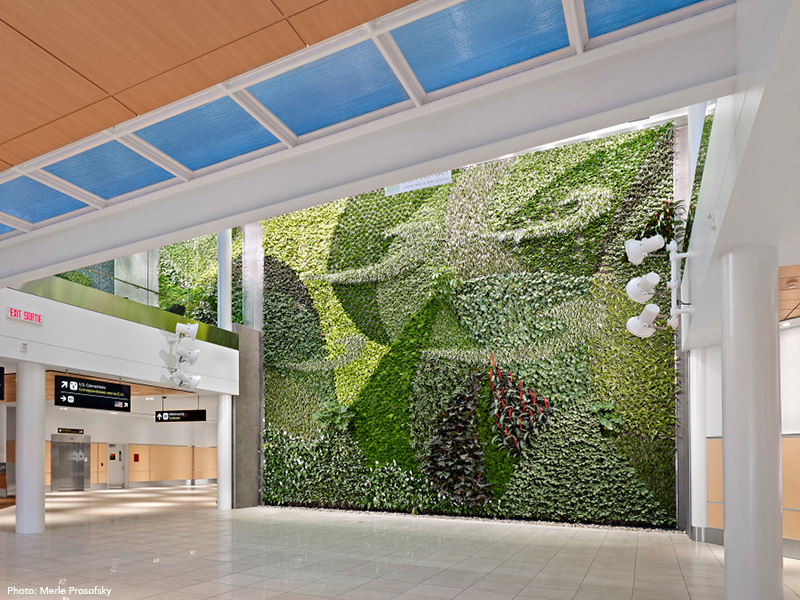 emquartier
This shopping mall in Bangkok, Thailand features the Rainforest Chandelier, a vertical garden suspended from the ceiling. Part-garden and part-sculpture, the chandelier is 328 feet long and shows that gardens can also be unconventional shapes, like a spiral. There's plenty of other greenery throughout the mall for shoppers to enjoy as well!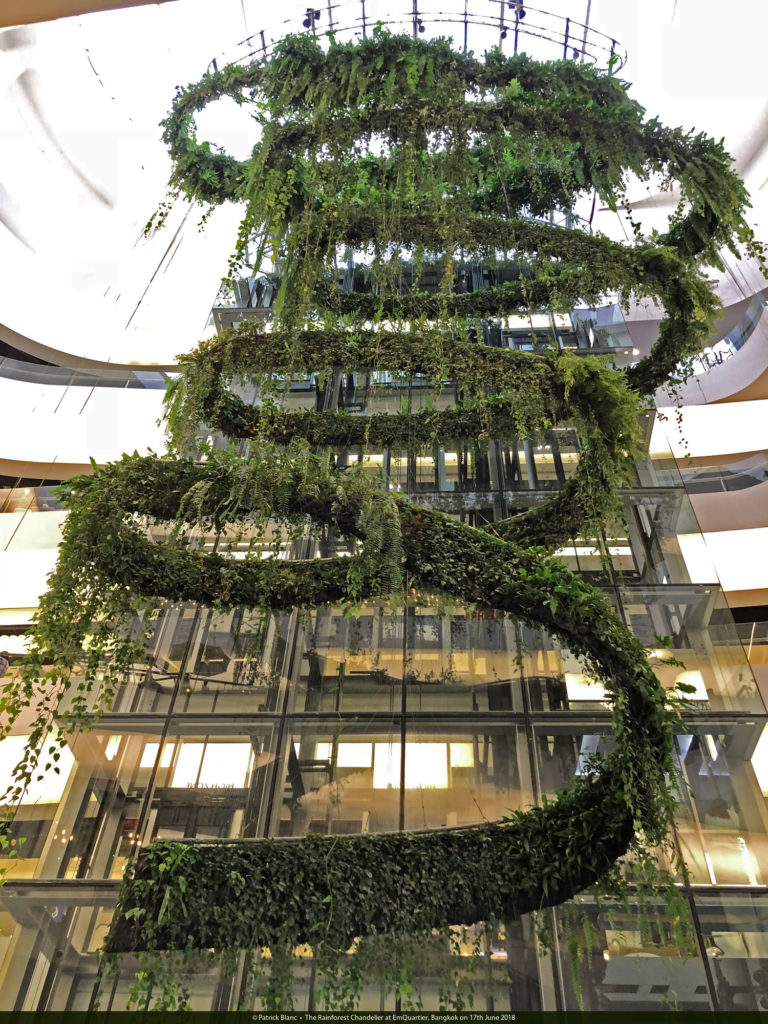 There are plenty of other beautiful green walls to explore around the world. But it's especially great that these vertical gardens are not simply decorative. They can make real improvements to air quality, and lower temperatures and energy consumption. Being around greenery also reduces stress and blood pressure, and generally puts you in a better mood!
Sources: Longwood Gardens; Greenroofs; Edmonton International Airport; Patrick Blanc
Images: Sydchrismom/CC BY-SA 4.0
follow us